Conference
Schedule
University of Missouri, USA
Biography
Yuwen Zhang is a James C Dowell Professor in the Mechanical and Aerospace Engineering Department, University of Missouri, USA. He was a recipient of the Young Investigator Award from the Office of Naval Research in 2002. He is a Fellow of the American Association for the Advancement of Science (AAAS), and American Society of Mechanical Engineers (ASME) and an Associate Fellow of American Institute of Aeronautics and Astronautics (AIAA). He received the 2010 MU Chancellor's Award for Outstanding Research and Creative Activity. His research interest lies in the areas of multiscale and multiphase heat and mass transfer, ultrafast and ultra-intense laser-matter interaction, and sustainable and renewable energy. His research has resulted in more than 285 journal papers and more than 165 conference papers, and he has published five books. He is an Editorial Board Member for over 10 international journals.
---
Abstract
Modeling and numerical simulation for solid-liquid phase-change problem has become an active area in the last several decades due to its wide applications in energy systems as well as thermal manufacturing, building systems and in thermal energy storage systems. Phase-change thermal energy storage systems can store thermal energy while being subjected to heat input and then release it to the environment over a long period of time. Therefore, they are especially suitable for space applications involving pulsed power loads, such as a large amount of heat rejection from a power cycle in a short period of time. Advances in numerical simulation of natural convection controlled melting for latent heat thermal energy storage system which has been systematically investigated by our group. An interfacial tracking model is developed to simulate melting in an enclosure with presence of natural convection. It obtains the melting front location by calculating energy balance at solid-liquid interface and is a simple and convenient method to solve the solid-liquid phase-change problem. It combines the advantages of the both deforming and fixed grids methods and can handle natural convection-controlled melting and solidification problems. Melting in porous media within a rectangular enclosure with presence of natural convection is also simulated using the interfacial tracking method. Convection in the liquid region is modeled using the Navier-Stokes equation with Darcy's term and Forchheimer's extension. A hybrid lattice Boltzmann and finite volume model is proposed to solve the natural convection controlled melting problem. Lattice Boltzmann Method (LBM) is applied to solve the velocity field while the temperature field is obtained by the Finite Volume Method (FVM). Three-dimensional melting problems are investigated numerically with Lattice Boltzmann method (LBM). Multiple-Relaxation-Time (MRT) models are employed to simplify the collision term in LBM and temperature and velocity fields are solved with double distribution functions, respectively.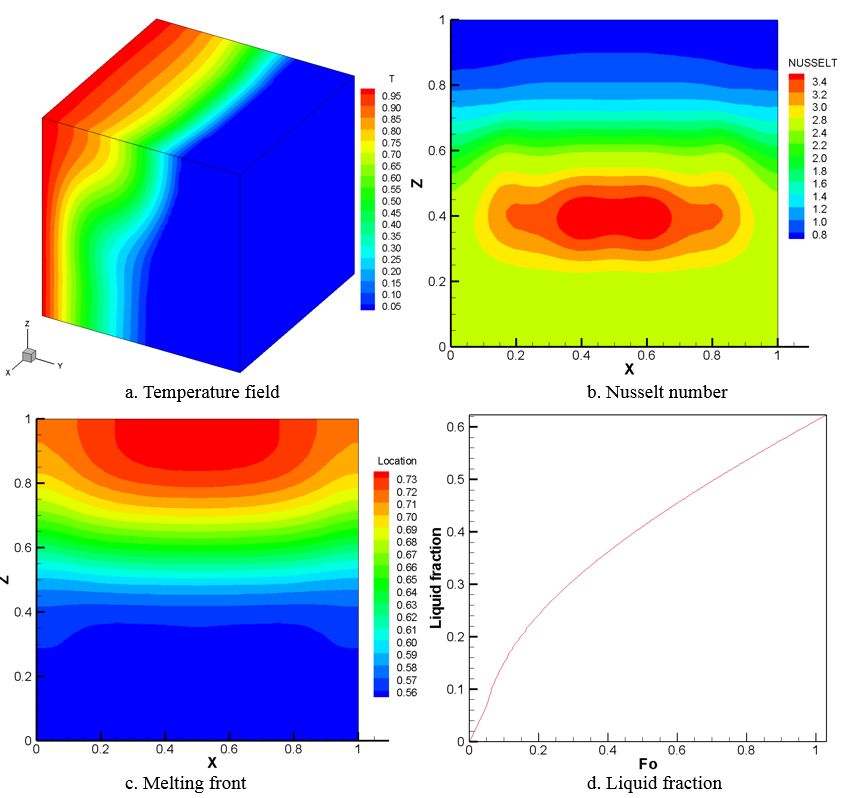 Biography
Paul O' Connor has completed his Graduation at the Eindhoven University of Technology in Chemical Engineering in 1977. He has been active in heavy oil conversion processes at Shell and at Akzo Nobel in development of refining catalysts. In 2006, he formed BIOECON, focused on the economic conversion of biomass. BIOECON has developed several breakthrough concepts, most recently a process towards selective biomass fractionation producing high value materials. In 2010, he formed ANTECY aiming to convert renewable energy directly into high-density liquids. ANTECY has developed technology for the capturing of CO2 based on a low cost and environmentally friendly non-amine sorbents.
---
Abstract
The accelerated use of fossil resources over the last 200 years has led to a sharp increase in CO2, now already at 400 ppm and also the increase of methane (CH4) in the atmosphere, triggering global warming. It is our responsibility to invent, develop and apply the right green chemistry making use of the available natural resources such as CO2, water and biomaterials in a way which does not harm the ecosystems of our earth, i.e., in a circular and sustainable way. Innovations in this exciting field over the last 15 years will be highlighted, leading to new technologies, opening up the possibilities for advanced materials and chemicals from biomass, biomass waste and from CO2 and water from the open air, making use of clean renewable energy (solar, wind, and hydropower etc.). Specific examples will be elucidated: capturing and concentration of CO2 from open air sources; conversion of fossil hydrocarbons into clean hydrogen and valuable carbon and; harvesting of high quality cellulose and lignin materials from biomass. A combination of these promising technologies offers the possibility of transforming the CO2 and/or carbon emissions problem into opportunity for producing valuable products.
Tracks
Environmental Chemistry and Engineering | Environmental Education | Earth and Geochemistry | Chemical and Polymer Engineering | Environmental Climatic Factors | Environmental Health | Environmental Ecosystems | Environmental Technologies and Sustainability Metrics | Green Chemistry | Energy Storage & Conversion | Environmental Chemistry & Pollution Control | Energy & Environment
Al-Nisour University College, Iraq

Biography
Dr. Jasim M Salman (Assistant Dean for Scientific Affairs-Al-Nisour University College, Iraq) holds a PhD in chemical engineering, in addition to numerous international certifications in the field of environmental management. Dr. Salman's achievements span more than three decades of significant leadership in the fields of chemical engineer process, adsorption process, preparation of activated carbons, environmental applications, water, soil, air monitoring and analysis (laboratories & fields), solar energy applications. Dr. Salman published more than 100 scientific manuscript, book and patent, he participated many scientific conferences, meeting and workshop. He got many awards from different national & international sides; the last one was scientist's medal 2017 from International association for advance materials in Sweden. Dr. Salman has provided critical projects management and implementation services to international private sector companies operating in Iraq in addition to consultation and advisory services to the international companies in Iraq since 2003.
---
Abstract
Monitoring and control technologies are indispensable for the production of safe drinking water. They allow for the surveillance of source water quality and the detection of environmental pollution threats, thus defining the boundary conditions for the subsequent treatment and providing early warning in case of unexpected contaminations. They are mandatory for the permanent control of the treatment process and the efficacy of each single treatment step and they safeguard the high quality of final stage consuming water. Furthermore, appropriate analytical techniques are indispensable for the detection of changes in water quality during distribution and for monitoring drinking water quality at consumers' tap. Reliable monitoring technologies contribute to a large extent to the consumers' trust in a high drinking water quality. It has been completed and implemented the design of online continuous monitoring system which include electrodes for measuring the pH, temperature, turbidity, free chlorine TDS, conductivity, salinity and dissolved oxygen. This monitoring system has been linked to the processing drinking water line in Waziriya site-Baghdad city for a period of ten consecutive days and the extent of the work amounted to two and a half hours a day. At the same time samples were withdrawn from the same source for the purpose of laboratory testing and the results were compared to the online results which gave nearly consistent between the two tests. The current design might be expanded to include the possibility of adding future sensors to measure bacteriology picture and add modem for the purpose of wireless signal transmission. The plan of project consisted of purchased and connected parts of the whole system according to the final layout of proposed monitoring system as a compact panel and connects this panel to one of drinking water stream (Al Waziriya site was selected for our work) to monitor continuously the quality of drinking water and comparing the on-line results with laboratories results for the same stream of drinking water. Also this research work included design and implementation of wired signal transmission system that transforms the online results of drinking water to a central control room within distances of 1-250 m.
University of Florence, Italy

Biography
Terenzi Gloria has completed her Graduation in Civil Engineering at the University of Rome "La Sapienza", in 1991. In 1996, she has completed her PhD in Structural Engineering at the University of Florence. From 2001 to 2015, she was a Researcher in Structural Engineering in the DICEA Department at the University of Florence. Since 2015, she is working as an Associate Professor of Structural Engineering in the same department, where she is currently teaching structural engineering, and earthquake engineering. Her main research fields concern earthquake engineering, structural dynamics, finite element modelling, and structural assessment. Two among her papers were jointly awarded in 2001 edition of the "Munro Prize". Another paper was awarded in 2002 "IABSE Outstanding Paper Award", for the best paper published every year in Structural Engineering International journal.
---
Abstract
Supplemental damping strategies are increasingly adopted for seismic retrofit of frame structures also in consideration of their low-impact architectural and environmental characteristics. A further spreading of these technologies in the professional community strongly depends on the availability of simple design procedures, especially concerning the preliminary sizing of the dissipaters. A viable design criterion was recently proposed by the author to this aim and applied to the retrofit study of a reinforced concrete gym buiding. A new case study, namely a school building in Florence dating back to the early 1980s, is examined in this paper, so as to evaluate the feasibility of the criterion for a more complex structure. The building is composed of two portions, with reinforced concrete and steel frame structure, respectively. Similarly to several other buildings of the same period, the structure is infilled by heavy reinforced concrete panels interacting with the frame elements under horizontal loads. A careful reconstruction of the structural characteristics of the constituting members, based on the original design documentation and on-site testing campaigns, highlighted specific drawbacks in current state, related to a remarkable degradation of the materials and a poor performance of several elements. The retrofit solution considered in this study consists in removing the infill panels and replacing them with a set of dissipative braces incorporating fluid viscous dampers as protective devices. The design is carried out by the sizing criterion mentioned above, targeting an elastic structural response up to the maximum considered earthquake normative level. A performance analysis carried out in retrofitted conditions confirms that the proposed sizing criterion helps optimizing the mechanical characteristics of the dampers by carrying out simple procedural design steps.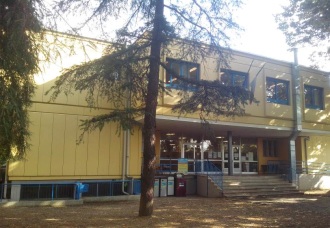 Seoul National University, South Korea

Biography
Kyung-Jin Boo is currently teaching a series of courses on energy economics and policy, technology and standards at Seoul National University. He has been a Researcher at Korea Energy Economic Institute (KEEI), a unique government-sponsored research institute since 1980. With key knowledge and experience in both Renewable Energy and Economic Policies, he has been giving insight into the government policies and plans to invigorate the development and deployment of renewable energy technologies. He has been playing a key role in international fora and organizations of renewable energy and sustainability. He has completed his BS in Mining and Petroleum Engineering at Seoul National University in 1979; MBA in International Business at the same university in 1983 and PhD at the University of Delaware, US, in Public Economics and Policy. He has authored and co-authored numerous research papers and reports.
---
Abstract
Background & Aim: The Korean government has established four national energy masterplans in which demand and supply for energy was projected along with a set of policy goals and a series of strategies and action plans to attain them. These masterplans, however, have not been successfully implemented as planned. In the recognition of the limit of the past energy masterplan, this study attempts to address these problems with a different and new scenario approach shifted from supply-oriented to demand-oriented to find an energy saving potential.
Modeling Assumptions: Despite the continuing reliance on coal and nuclear energy for power generation to meet the base load, it is projected to be strong growth in power generation from wind power and solar PVs driven by the recently established renewable energy 2030. Korea's energy saving goals can be attained through implementing energy efficiency improvement programs in all energy sectors.
Findings: With an assumption of low economic and population growth, final energy consumption in Korea is projected to increase at low average rate of 0.8 % a year between 2013 and 2040 under the BAU scenario. Based on this BAU scenario, a total of five alternative scenarios are developed on the focus of policy options: first, improved efficiency of final energy demand (APS1); second, more efficient thermal power generation (APS2); third, higher contribution of renewable energy to total supply (APS3); fourth, contribution of nuclear energy to total supply (APS4); and finally, combined effects of APS 1-4 (APS5).
Conclusion & Significance: Up to now the Korean government has been mainly concerned with policy priorities of energy security, energy efficiency and environmental preservation. Now it is the time for Korea to synergize those efforts exerted so far by selection and concentration of policy tools and programs base on the outcomes of this study.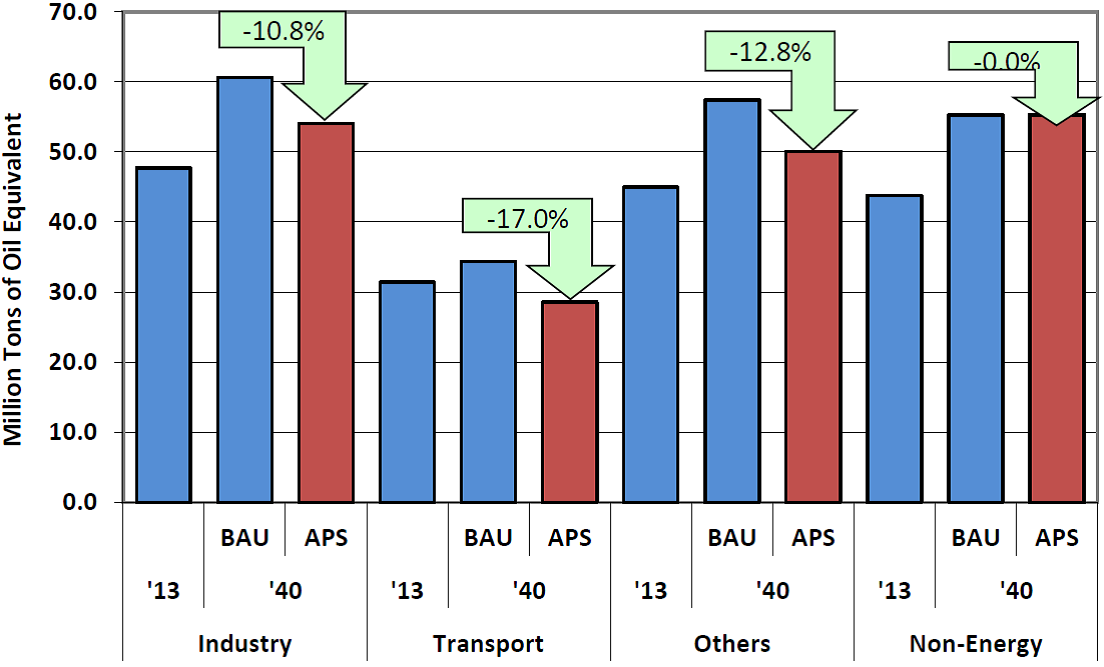 Colorado School of Mines, USA

Biography
Ryan M Richards is a Professor of Chemistry and Associate Vice President for Research at the Colorado School of Mines and holds a joint appointment at the National Renewable Energy Laboratory both in Golden, Colorado USA. He has completed his BS at Michigan State University, MS at Central Michigan University and PhD at Kansas State University. During his PhD studies, he was a Visiting Scientist at the Boreskov Institute of Catalysis in Novosibirsk, Russia. From 2000-2002, he was Max Planck Fellow at the MPI Kohlenforschung in Muelheim, Germany. In 2002, he joined Jacobs University Bremen where he was promoted to Associate Professor before moving to Mines in 2007. He has published more than 140 papers, 7 patents and has served as Editor/Co-editor of three nano science books. He has received numerous awards throughout his career including being selected as a Fellow of the American Chemical Society and 2016 ACS Colorado Section Research Award.
---
Abstract
The preparation of nano scale materials is one of the most exciting areas of modern science and is at the forefront of the quest for a sustainable future. The field of nanotechnology has generated a great deal of interest primarily because on this size scale numerous new and potentially useful properties have been observed. These size dependent properties include melting point, specific heat, surface reactivities, catalytic, magnetic and optical properties. In particular, the author's group is working on new synthetic methods to control the size, shape and composition of nano scale materials and applying them in systems integral to alternative energy technologies, pharmaceuticals, biomass upgrading, batteries, petrochemicals and environmental cleanup. Recently, the author's research group has developed techniques to produce a number of new nano scale materials that have demonstrated unique catalytic activities through controlled faceting as well as novel intercalation strategies that impart robustness. Here, an overview of the recent highlights regarding these materials and their application in catalytic applications will be presented.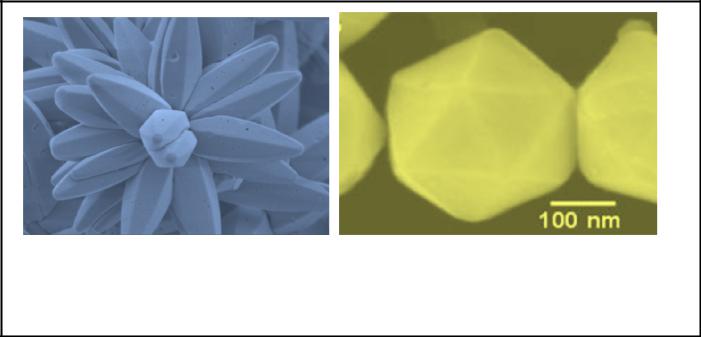 Tracks
Green Technology & Energy Science | Green Enigineering | Biomass & Biofuels | Sustainable Development | Applications of Environmental Chemistry | Environmental Geology | Renewable Energy Sources and Storages | Pollution Control Chemistry and Green Chemistry | Environmental Hazards | Environmental Biotechnology
Solar Outdoor Media, Germany
Biography
Dheepika Tamilselvam is a Project Engineer at Solar Outdoor Media UG with an experience in renewable energy projects, mechanical engineering, solar thermal energy and storage system.
---
Abstract
Though there are many awareness and promotions on recycling units, there's still a void in the market place for attractive, sanitary and safe recycling and refuse centers. Today people need sustainability in every product, we at Solar Outdoor Media UG made a green initiation to promote recycling and a healthy community connection with cities and their people in an eco-friendly way. Solar Wi-Fi Eco Bin is a recycling and refuse center that measures approximately 4' by 6' and it features a solar powered advertising media space on all four sides of the BIN, making it so appealing to companies and entities that employ them. The solar panel on top powers internal batteries which automatically illuminate all the side panels in the night, makes the Solar Wi-Fi Eco Bin a lucrative opportunity. It also enabled with a built-in Wi-Fi extender that creates an internet hotspot for consumers, and 4 USB ports for mobile devices. Solar Wi-Fi Eco Bin is a smart, eco-friendly and economical product which creates a recycling center that gives the consumers/customers mobile charging and Wi-Fi, and allows the operator to make money. It's an appealing product for municipalities, hospitals, educational facilities, public recreation areas, sports arenas and entertainment venues. We are also planning to connect this system on grid (Hybrid System) i.e. once the battery is fully charged excess solar power not required can be exported to the grid via meter. When the solar system is not in use, and if the battery is drained then it start drawing power from the grid. Hybrid systems are also able to charge the batteries using cheap off-peak electricity (usually after midnight to 6 am). Thus makes our Solar Wi-Fi Eco Bin more green and sustainable.
Kitami Institute of Technology, Japan
Biography
Heesup Choi has his expertise in evaluation and passion for improving the self-healing of concrete. He has built this technique after years of experience in research, evaluation, teaching and administration both at Tokyo University and Kitami Institute of Technology of Japan. The foundation is based on autogenous healing of concrete which is a methodology of water permeability and autogenous healing of cracks in concrete. It allows for prevention of micro crack by various degradation of concrete.
---
Abstract
Generally, cracking is inherent in reinforced concrete structures and leads to serious damage during its service period. Repeated occurrence of such damages will lead to the enlargement of the cracks, thereby allowing other deteriorating elements such as CO2 and Cl- to further penetrate the concrete, and this can have serious consequences for the concrete structure. On the other hand, in an environment where there is supply of water, concrete structures display "self-healing," in which some of cracks close up naturally, and this phenomenon is closely associated with the hydrates that are newly generated in the areas of crack formation. This study focuses on the type of CaCO3 crystals generated by the self-healing phenomenon. CaCO3 is crystal polymorphism and it is reported that crystal forms can be controlled by the relationship of temperature and pH. Generally, CaCO3 consists of the three kinds, such as calcite, vaterite and aragonite for crystal formation. On the other hand, vaterite is also generated most densely among these, and self-healing can be expected. Therefore, an experiment is made for the purpose of establishing the conditions to generate vaterite. The supplied saturated Ca(OH)2 solution is used for the effective self-healing. Conditions of the pH are managed pH 9.0-12.0. The results showed that self-healing occurred and the product of the self-healing phenomenon was mostly vaterite to a crystal of CaCO3 under the condition of pH 9.0.
Finally, if we can develop crack resistant concrete or methods for controlling cracks and self-heal cracked concrete, concrete would last longer and become a more sustainable construction material than the standard concrete. This would extend the life of concrete structures and hence potentially lower human CO2 emissions through improving concrete durability. That is, it is expected that self-healing of concrete can facilitate the maintenance and management of concrete structures, reduce environmental loads, and extend the lifespan of concrete structures.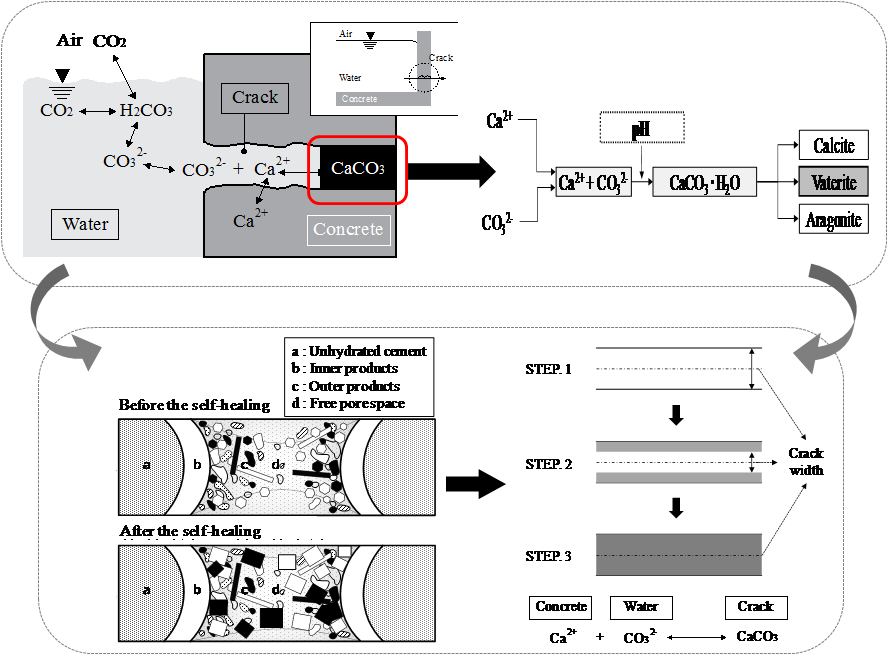 National Research Moscow State University of Civil Engineering, Russia
Biography
Natalia Shushunova is a Post-graduate student of Department of Housing and Communal Utility; Research Scientist of National Standards of Green Construction Laboratory and; Assistant of the Department of Environmental Engineering of National Research Moscow State University of Civil Engineering. She had been awarded the medal "For merits in construction science and education", III degree, holdered of a scholarship of the President of the Russian Federation. She has the first national patent of invention in the field of green roof technologies and the multiplicity publications in the International scientific journals, she is active in high-tech educational platform for scientists in Skolkovo as a member of the delegation of the Ministry of Education and Science. Research interests are focused on green building technologies and innovative engineering systems, the work of certification projects in Laboratory of National Standards of Green Construction, MSUCE - development of the Russian standard GOST "Green roofs", Green standards for Rosnano, and other projects.The main areas of scientific activity are the green construction and green roof technologies with energy-efficiency devices.
---
Abstract
This study has the purpose to offer the most effective technology with the smart-energy devices that connected challenges hindering sustainable development for both urban environment and infrastructure for the economic growth. Total reduction of greenhouse gas emissions by 52.3 million tons eq. CO2 by 2020 characterizes the increase in the level of environmental safety of the urban environment. The aim of this research is to analyze the systems of green roofing, the study of technical and technological parameters, as well as the design of green roof systems. In the study, problems in the design of green roofs are solved, taking into account the operational loads from the roofing pie systems, as well as the influence of climatic conditions in the construction. For comparison, various versions of green roofs were chosen, including the innovative modular green roof construction system with the integration of renewable energy sources for favorable environmental protection. The representative facilities for research and evaluation of the efficiency of technological parameters for the period of green roof installation is balanced by the comparability of such technical and economic indicators as the construction volume, the area of the constructed facilities, the duration of construction, including the operating time of machines and mechanisms, labor intensity and energy consumption of technological processes, which is carried out according to the technologies considered. The technical result of the proposed innovative solution of green and blue roofing system is the reduction of labor input of up to 20%, the possibility of placing with interconnecting hi-tech devices that accumulate and convert energy-solar panels, micro-wind turbines, elements of water irrigation control-hydroponics and the design provides a system of vertical landscaping, which allows the use of variety of modules for the installation of green and blue vertical covering systems on buildings.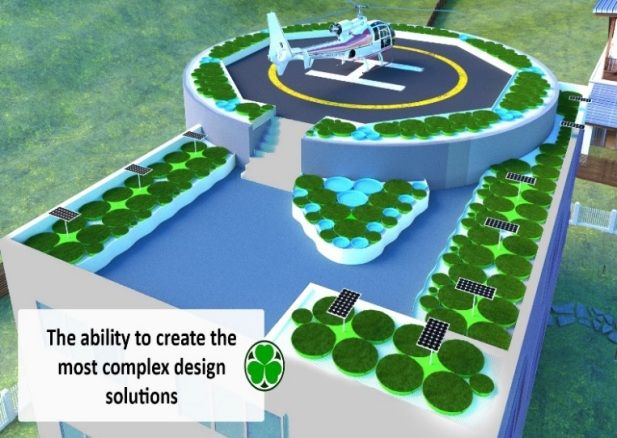 Aleksandras Stulginskis University, Lithuania
Biography
MiglÄ— ŠantaraitÄ— has completed her Master's degree in Environmental Engineering at Kaunas University of Technology in 2015. Her field of study was Renewable (Solar, Wind and Geothermal) Energy. She is a PhD student in the field of Technology Science, Environmental Engineering at Aleksandras Stulginskis University. Her field of study relates to the "Biodiesel fuel production and evaluation of physical and environmental properties of product obtained".
---
Abstract
Simultaneous extraction and trans-esterification of high-acidity (3 mgKOH/g) rapeseed oil, using a mineral diesel (as an extraction solvent) and methanol mixture, have been investigated aiming to obtain a mixture of mineral diesel and biodiesel fuel which can currently be used as fuel. Mineral diesel and rapeseed oil ratio in mixture was 9:1 (w/w). Effectiveness of different biocatalysts-lipases (Lipozyme RM IM, Lipozyme TL IM, Novozyme 435, Lipozyme 435, Lipolase 100 L, Lecitase Ultra, Resinase A 2X, Palatase 20000 L, Lipozyme CALB, Liopozyme TL 100 L, Lipex 100L), suitable for in-situ processes, were studied and the most effective was selected. The conversion of rapeseed oil to biodiesel fuel was evaluated in the presence of a lipase from Lipozyme TL IM (Thermomyces lanuginosus). We aimed to extract the maximum amount of rapeseed oil, as well as to fully convert the oil to methyl esters. At the optimal conditions the 99.9% of the rapeseed oil was extracted from rapeseed. The maximum methyl esters yield was 98.99% (degree of trans-esterification more than 96.5%) after 5 h of reaction. The quantities of monoglycerides (0.38%), diglycerides (0.06%) and triglycerides (0.00%) remaining in the product comply with the requirements of standard for biodiesel fuel. It was found that the optimum conditions for simultaneous oil extraction and trans-esterification using methanol and lipase-Lipozyme TL IM were the following: molar ratio of methanol to oil-5:1, amount of lipase preparation Lipozyme TL IM-7%, duration of reaction-5h, temperature-23±2°C.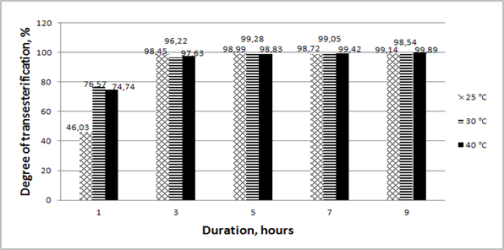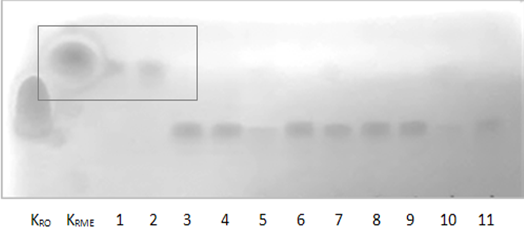 Escuela Politecnica Nacional, Ecuador
Biography
Alejandra Rivera is doing her final work in order to obtain her bachelor's degree in Chemical Engineering at the Escuela Politécnica Nacional, Ecuador. She is working as a Research Assistant on the project PIJ 15-16 "Study of the extraction process and characterization of inulin from Ecuadorian tubers by conventional and non-conventional methods" directed by Lorena Jaramillo.
---
Abstract
Cabuya (Agave Americana) is an Andean native plant which has not been much studied, although it has valuable compounds such as inulin, saponins, steroids, terpenes and tannins. Inulin is a storage carbohydrate which belongs to fructans. Due to health benefits, inulin has become widely used in the food industry. Commonly, inulin is extracted using conventional thermal method (CTM) which requires high temperature (70–80 ºC) and extraction time of 1.5-2 h. Novel extraction methods have attracted attention, because they are less energy consuming and more efficient. A remarkable method is pulsed electric fields (PEF), a pretreatment which reduces considerably extraction time and temperatures (20–40ºC), becoming a green process that fits with the sixth principle of green chemistry. This work aimed to extract soluble matter from Ecuadorian cabuya meristem using PEF at several operating conditions. Cabuya meristem was sliced into pieces of 20 x 20 x 3 mm; then two parallel samples were prepared, one with PEF pretreatment and the other without PEF. Immediately, both samples were subjected to extraction by stirring in water. Finally, PEF and CTM extraction times and energy consumption were compared. The results showed that the best PEF pretreatment conditions were 2 cm of electrodes distance, 20% of pulse width, 1 kHz of frequency and an electric field of 2 500 V/cm. When PEF was applied at the best conditions during 1 s at 30ºC, pretreated samples raised the same soluble matter yield than non-pretreated, spending less time and energy. Extraction time reduced from 50 to 20 minutes by applying PEF, and the energy required by PEF extraction method represented 40% of the consumed energy by CTM. Thus, PEF technique has a significant effect on the extraction process efficiency, showing to be promising as green technology to chemical industry process.
Aleksandras Stulginskis University, Lithuania
Biography
Reda MažeikienÄ— is a Livestock Technologist and Biomedical Stirs Specialist. She has completed her Master's degree in Livestock Technology at Lithuanian Veterinary Academy in 2004. In 2016, she started her doctoral studies at Aleksandras Stulginskis University (Lithuania) in the field of Technological Sciences, Environmental Engineering and her Doctoral thesis is entitled as "Biotechnological measures for air pollution control in animal husbandry". She has completed an internship at Hohenheim University, Germany in 2003 and an internship at Palermo University, Italy in 2018. Currently, she is working as a Project Administrator at Aleksandras Stulginskis University.
---
Abstract
Considerable intensification of livestock production leads to the increased concentration of emissions at the sites of livestock farming. High amounts of emissions containing air pollutants such as ammonia (NH3), hydrogen sulphide, mercaptans, etc., not only are known to cause animal diseases but also lead to health disorders of operators and other persons residing in the surrounding areas as well as present a threat to the surrounding environment. Environmental issues at the sites of intensive livestock farming are becoming increasingly important. Recently, farms have been significantly increasing in size, and automated, open and naturally ventilated dairy barns have gained popularity despite the fact that they are characterized by many factors that lead to increased NH3 emissions. Among other these might include high temperatures in barns, high amounts of liquid manure are accumulated, animals are kept inside the barn all year round, etc. Most of the European countries (where the numbers of animals are not decreasing) are not fulfilling their international obligations to reduce NH3 emissions. Ammonia emissions are becoming a significant issue at the international level, meanwhile cattle production accounts for more than 90% of total NH3 emission. After laboratory testing, the laboratory determined the effect of the biopreparation on the ammonia evaporation process from manure. When the biopreparator is added to the manure, the emission of ammonia from it slows down. Depending on the composition of the manure, the temperature environment, the duration of exposure to the biopreparat, the emission is reduced to 22%. The greatest effect is observed at 6 to 14 days, after 30 days of use, the effect is significantly reduced. The effect of the biopreparat on the ammonia evaporation is higher with more intense ammonia emissions, i.e., when the manure is fresh, there is no crust on the surface, the airflow over the manure is intense and the large gradient of the ammonia concentration on the manure surface. It is recommended that the biopreparat can be used to reduce ammonia emissions in cowsheds where liquid manure is accumulated. Its use is in line with the tendencies of modernization of cowsheds to install cranberries, liquid manure technologies. The effect of the biopreparatum will be greater during the warm period.